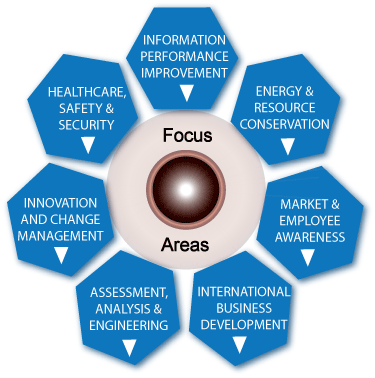 COMPREHENSIVE SOLUTIONS IMPROVE PERFORMANCE AND OUTCOMES. THEY SIMPLIFY LIFE AS THEY INCREASE OVERALL VALUE
Rockwood Management Services
52 Johnson Drive
Chatham, New Jersey 07928-1168 U.S.A.
001-973-635-1970 Phone
info @ rockwood.com

European Affiliate - Frankfurt Area

B&P Baumann Wirtschaftsberater

Am Muehlgraben 75

63263 Neu-Isenburg, Germany

+49 6102 7416 0 Phone

info @ baumann-wb.de
ROCKWOOD MANAGEMENT SERVICES . . . BUSINESS ADVISORS, PROBLEM-SOLVERS, TECHNOLOGISTS & EDUCATORS
Rockwood improves outcomes through simplification and automation using innovative technology. We emphasize the "people aspects" of operations that can be overlooked or neglected. These are especially instrumental in making technology, processes and procedures perform successfully. Primary services include assessment of metrics and the creation and delivery of ideas, insight and innovative solutions. Each application and solution is designed to incorporate improvements in the collection, processing, protection and use of the information that organizations and their customers depend upon. Our new Outcome Improvement Products and Services acquaint executive and employee audiences with the basics of data protection, risk management, compliance, emergency preparedness and response, and health-related topics. Each session is conducted interactively within a collaborative environment that increases morale and team spirit. An optional module addresses accountability, cost management and value propositions to improve decision-making skills. The programs showcase innovative products, are customizable and are supported with follow-on consulting.
In today's difficult times, managements are constantly under the gun from media watchdogs. Why allow suspicions of impropriety to fire up those who could falsely feel wronged. Things done innocently or considered to be common place, can be taken out of context and exploited under emotional conditions. If not anticipated, recognized, confronted honestly and defused, perceptions can prove devastating and offset substantial marketing, advertising and public relations dollars.
Although we prefer to research and craft decisions from the start, we also provide second opinions and sanity checks. With our help, clients anticipate what is likely, address worst case scenarios and enable employees and stakeholders to adequately prepare for challenges and opportunities. We make sure that emotions are separate from decision-making to assure highest quality results. Then we concentrate on efforts that help organizations to introduce and maintain improvements in their behavior and operation. We create, use, protect and recover information and other assets more effectively, accomplish more with less, increase revenues and cut costs. Our affordable approach, developed for large businesses, serves organizations of all sizes.
Applied technology is a big factor in growing revenues, controlling costs, and improving operations. Introduced carefully, technology makes a significant difference in the success of any business. We improve its application, usability and performance. We update processes and improve the return on under-utilized assets. Merged companies recognize benefits from our help in integrating and eliminating overlapping and redundant systems. Employees and suppliers work as well-functioning teams to introduce change into business operations. We bridge the communications gap between those who need better solutions and the innovative companies that provide new products and exploit synergies of emerging technologies.
Want to improve communications and increase customer satisfaction? Looking for special skills, not needed full-time? Challenged meeting governmental reporting requirements? Worried about investor confidence or identity and data theft? Interested in maximizing total value? You've come to the right place.